Revolutionary Technology Enables You To...
Slash Your Lighting Bill By 90%...
And Never Change A Light Bulb Again!
LED Light Bulbs Cast The Same Amount Of Light As 60-watt Incandescent Bulbs...
But Use Only One-Tenth Of The Energy.
As you know, here at Solutions From Science, we're always searching out the latest technologies that make for more sustainable, independent living. And just recently, we had what I can't resist calling "a light bulb moment."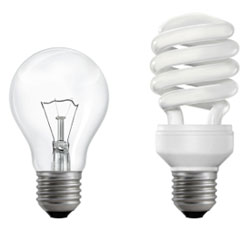 You see, until now, there have been no meaningful advances in light bulb technology since Edison's day. Yes, there are fluorescent bulbs, but they've been riddled with problems since the beginning. Temperamental performance… eyestrain… and a light spectrum that leaves you feeling drained instead of energized. More recently, the widely lauded, spiral-shaped compact fluorescent bulb was hailed as "the" answer. Except it's not… and the backlash is growing. Consumers aren't getting anywhere near the promised 7-year life span of these overpriced, underperforming light bulbs… and to add insult to injury, thebulbs contain toxic mercury that even the EPA admits is a serious hazard.
No, fluorescent lights are not the answer.
But neither is the $50 light bulb.
$50? For a light bulb?
Yes.
That's what many major news outlets are reporting light bulbs will cost as new federal regulations are phased in just a few months from now. That's insane!
That's why we recently went on a scouting trip to China, where some of the greatest innovation in the energy sector is taking place. Look, whether you consider China to be an unfriendly rival or you're cheering them on as they embrace capitalism, you have to admit one thing… despite its reputation of producing cheap plastic junk, it's also a surprising hotbed of innovation. Quite simply, China is leading the revolution in LED light technology. Nobody can come close to the quality – much less the price – that Chinese suppliers bring to the table.
Our scouting trip was more than worth the exhausting pace, intense jet lag, and strange food. We were on a mission. And thanks to help from our tireless guide Zhi Peng, we returned triumphant! We found the most durable, the most energy efficient, and the most cost effective light bulbs on the planet. These bulbs – which integrate seamlessly with existing fixtures, by the way – are generations ahead of compact fluorescent bulbs, and light years ahead of incandescent.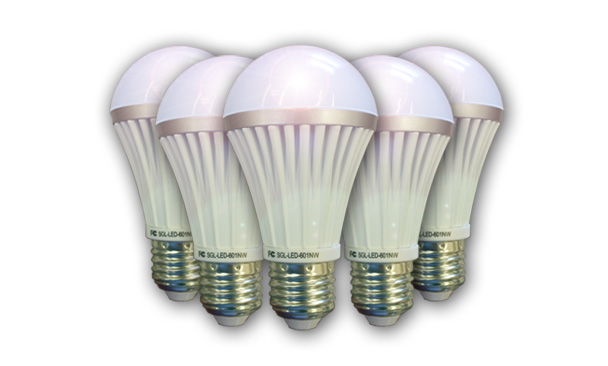 There's a whole list of reasons to make the leap to this breakthrough technology – not the least of which is that you can slash your lighting bill by a whopping 90%! But that's only the beginning.
As you saw in the video above, our own Brian Brawdy explains the many reasons why every home should have these bulbs. In these days of rising energy costs, when economists are predicting that electrical costs will double or triple in the coming year, who wouldn't want to slash lighting energy costs by 90%? If you didn't watch that video, I urge you to take just five minutes to acquaint yourself with this breakthrough solution.

UPDATE: As of April 2013, I've decided to cut the price of this breakthrough LED bulbs bundle by more than $90! That means, you'll be able to hook up with this 5-pack LED kit for only $79.95. If you decide this breakthrough technology is for you, you'll want to act immediately Ė supplies are limited.
Regards,


Bill Heid
President, Solutions From Science
P.S. If you happen to own one of our solar generators – or if you're even thinking about getting one – you'll definitely want to hear what Brian has to say. That's because this new LED lighting breakthrough is the perfect complement to solar technology. But even if you don't use solar power, these light bulbs are still light years ahead of anything else on the market.

Solutions From Science
Attn. LED Freedom
2200 IL Rte 84
P.O. Box 518
Thomson, IL 61285
877-327-0365